Our silk lab thrives on innovation, developing pure and blended silk fabrics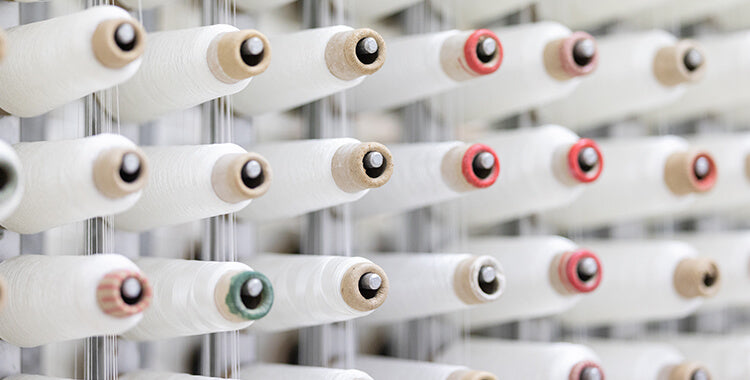 A core value at Silkinc is to innovate, inspire and instil a learning culture. We work hard to balance the blend of developing products using ancient, patented techniques, whilst believing that there is scope to improve, adjust and do things differently to benefit our world.

Our priority is to innovate with silk in order to make this process and fabric more kind to our environment whilst not impacting the quality and improving the functionality of the material. We have products using organic silk and peace (ahimsa) silk and are experimenting with silk from spider webs as well as vegan silk.

For now, we have developed the below materials which we use in our products:
Si-cloud
Our cloud material is produced from the intertwined cocoon of two or more silkworms resulting in softer, longer and thicker strands. We often use these fibres to develop our silk blankets and duvets for that extra warm and soft feeling on your skin. It only takes about 10 seconds for a Silkinc blanket to reach the same temperature as the human body. With our patented techniques specific to the production of blankets and duvets, our products are durable and maintain their soft quality for many years.
SI-WEAVE
Our Si-weave material was developed as part of the national gift for the G20 in China. It uses multiple special weaving techniques combining four traditional methods within a single fabric: ling, luo, chou, duan.

Ling produces a beautiful pattern and adds texture to the fabric. Luo gives the fabric a lightweight feeling. Chou adds softness and moisture while duan makes the product bright and smooth, enhancing the beauty of the design. We have researched and developed our own patented weaving loom to manufacture this fabric.
Si-breeze
Si-breeze has a similar texture to lace, benefiting from maximum airflow and a lightweight feeling. We have made this fabric even more special with si-breeze designs by drawing gorgeous murals from Dunhuang, the legend of the three rabbits, to denote perpetuity.
SI-MERE
Our Si-mere fabric uses a specific weaving technique that exemplifies the warmth of cashmere whilst maintaining the enhanced softness of silk. We use this in our winter collections.
Si-stretch
Si-stretch is 100% mulberry silk incorporating innovation to handle high iron temperatures and become machine washable. This fabric is also elastic, as indicated by it's name, so is used to improve the comfort of our close-fitting range of clothing.
Meditation Silk Blend
This blended silk is made from 72% wormwood fibre and 28% silk. The lustre of this fabric is natural and high-grade, the touch is soft and delicate. Through the combination with the wormwood fibre, meditation silk has additional antibacterial and anti-inflammatory properties as well as being easily machine washable.
Silk-Wool Blend
This silk and wool blended fabric is a high-grade, all-natural fabric. Its properties include strong wear resistance and elasticity. It does not fade easily and has excellent moisture absorption and heat resistance. We use this in our warmer garments such as jackets.
Silk-Cotton Blend
Silk cotton yarn is natural fibre, made of a blend of silk and cotton. Silk-cotton not only maintains the delicate and soft feel of pure silk, but also adds a lustrous visual effect . It combines the antibacterial, moisture absorption and thermal insultation properties of cotton. This fabric does not generate static electricity, is produced sustainably and is of course, skin-friendly.
SOME OF THE GOOD STUFF
Silk fabric of premium quality (like ours!) naturally provides many positive benefits to your health and happiness.
Learn more
WE CARE THAT YOU CARE
We want to help you keep your Silkinc product as long as possible. Our products are designed to last so that we collectively buy and waste less.
Learn More