FREQUENTLY ASKED QUESTIONS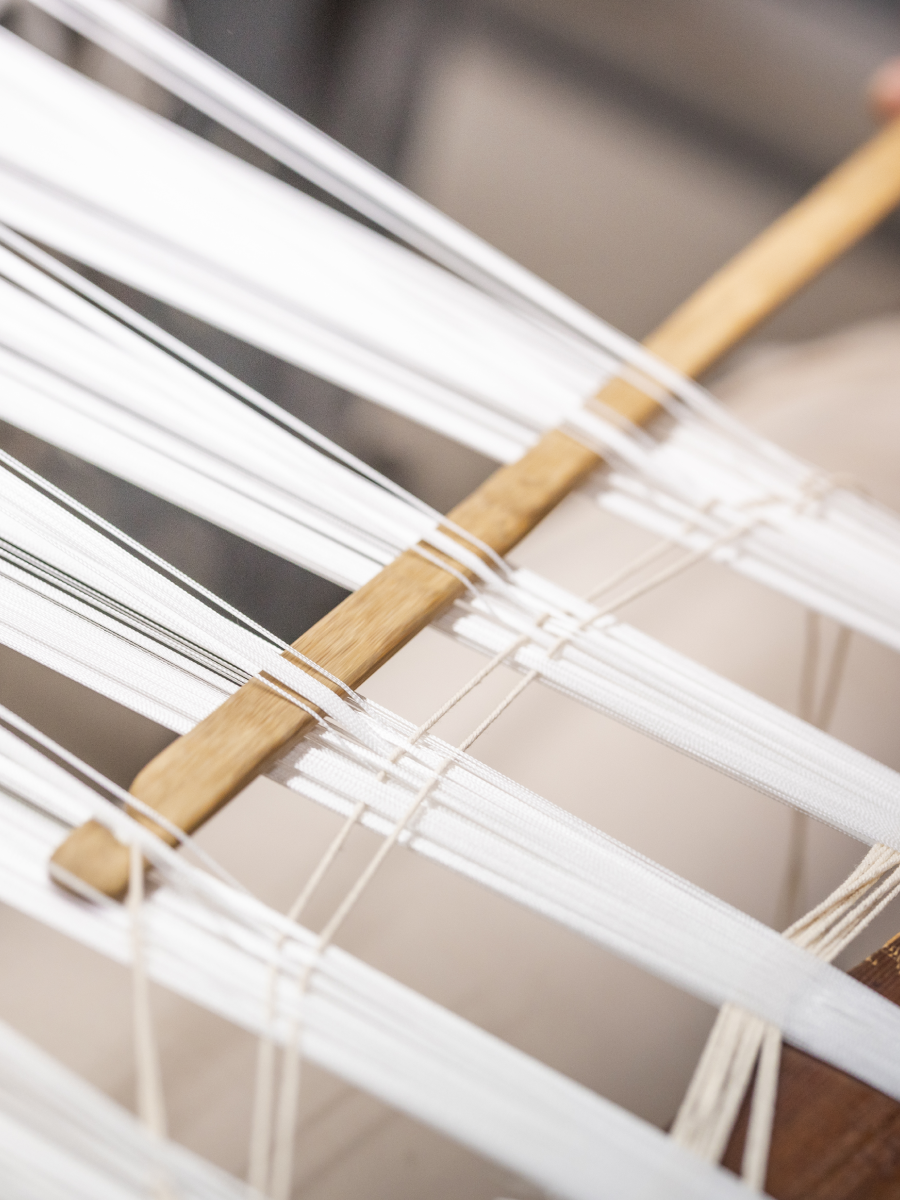 We hope the below commonly asked questions help you resolve your query.
If you have any specific questions, please send this to service@thesilkinc.com
and we will get back to you in 1-2 days.
Sizing and product info
On every product page you can click the "Size Chart" to read about the sizing and view our detailed measurement charts.
Still not sure? Send us an email to service@thesilkinc.com to get personal sizing advice.
To find out when currently unavailable items will be back in stock, email us at service@thesilkinc.com. Please let us know the product name, size and colour you are looking for and we will let you know when it will next be in stock.
We are working on our sustainable gift wrapping option which will be available very soon.
Orders and Shipping
We provide free worldwide shipping for your convenience. However, this should not be muddled with wastefulness. We ask you to consider every purchase you make, perhaps grouping together products into larger parcels and avoiding unnecessary returns. This will limit our collective impact on the environment.
When your order has been dispatched, a shipping notification including a tracking link is sent to your email. You can track and check the status of your package at any time using the link in the shipping notification. Please note that it may take up to 24 hours from dispatch for the tracking status to appear.

Haven't received a notification? Make sure to check secondary inboxes or spam filters and add service@thesilkinc.com to your contacts so you don't miss out on important information. Still no notification? Email us at service@thesilkinc.com.
Sometimes things go wrong. You'd be surprised how many people are involved in getting a garment from a silk cocoon to your doorstep and although we strive to avoid any mistakes at all, sometimes they happen.
If the product you receive is damaged or doesn't correspond with how it was presented on the website, you have the right to enter a claim. We will collect and replace any defective or erroneous items and correct any mistakes made by us at no cost to you. To enter a claim, simply email us at service@thesilkinc.com to register your complaint and provide your order number, a detailed description of the issue and attach a photo if possible.
We will review your complaint and come back to you with a solution, normally within one working day. We will first see if it is possible to remedy the fault, and otherwise replace the product or refund you the money.
If you have any order issues, please send an email to service@thesilkinc.com including your order number and a description of what's wrong wtih your order and we'll get you sorted. In case you received any incorrect items, we kindly ask that you attach three pictures: one of the barcode on the corn bag, the paper hang tag and the care level on the inside of the garment.
Returns & Refunds
Returned goods should be unused in resellable condition with all original packaging intact.

To request a return, simply email us at service@thesilkinc.com with your order number and specifying the item(s) you wish to return. We will get back in touch with you with next steps, based on your location, on how to return your parcel。
Returning a gift is simple and works just like returning a regular order with some small extras. Ask the kind soul who gifted you the Silkinc pieces for the order number and then simply email us at service@thesilkinc.com.

In case of an exchange, if you do not share the address with the person who gifted you, send an email to service@thesilkinc.com. We'll get back to you within 24 hours and change the address for your exchange order. Make sure to let us know your full name, phone number, and where you wish to receive the exchange order.
Replacement/exchange items are shipped within one working day from when we have confirmed the return acceptance via email and should arrive to you according to ordinary shipping time.
From the day you send the returned goods to us it will take up to 10 working days for the return to be received and handled at our warehouse. Refunds will be processed once the returning goods have been received and passed the inspection. From that point it will take up to 5 more working days until the money is transferred back to the account or card used for the purchase.
We will be responsible for paying return shipping fees for any damaged, if the item is returned for personal reasons, the customer needs to pay the return shipping fee.
Payments
At Silkinc, we work hard everyday to make premium-quality garments that look great and make you feel cared for - all while minimizing our impact on the planet and cost to you. Because of this, we do not offer regular discounts or sales on our products. However, we do make exceptions from time to time, so be sure to subscribe to our email list so you don't miss out on promotional events!

SILKINC FYIs
Sustainability is core to Silkinc. Our purpose is to educate our world on the benefits of silk, a naturally sustainable fabric which is biodegradable and long-lasting and by informing people to make better, more conscious and balanced choices for themselves as well as the planet.

To us, this means making garments that reflect and respect nature, and doing all that we can to minimise our impact to the environment at every stage of the supply chain. You can find out more about what we have done at each stage of the process here.
As Silkinc manages the full production process from seed to skin, our locations spread from the rural mountains in Chongqing to our workshops in Suzhou.

Silk farming: our orchards are based in Chongqing municipal city.

Spinning and weaving: our workshops to create the silk fabrics are in Suzhou, Jiangsu Province.

Dyeing and finishing: we have workshops for finishing our silks which are in Suzhou, Jiangsu Province.

Handicrafts: we have three handicraft workshops in Suzhou, Jiangsu Province.
We want our employees to be truly happy working at Silkinc, feel satisfied with the balance their work gives them each day, an environment in which they can thrive, learn and surround themselves with friends. We know we can always do more. We offer many benefits to our employees which you can read about here, but in terms of getting the basics right, we do the following to ensure fair and safe working conditions in all our workplaces:

Our orchards:
Our orchards follow the Green Farm standards with no pesticides or other chemicals used throughout the entire process.
We have expert teams that support our farmers follow best practice sericulture as well as supporting with quality assurance and extra pairs of hands when needed.
We build infrastructure to support every orchard including roads and water tanks which benefit the local communities.

Our manufacturing workshops:
We follow strict safety standards including set control methods, mandatory induction safety training and regular safety refreshers on a monthly basis for all employees
Every Silkinc workshop has a doctor availble and a full-time safety director who has the responsibility for the safety of every staff member. They complete a daily site check and machinery safety checks.
All our people are insured
There is a canteen on site with sustainbly and locally sourced food

Our handicraft workshops:
Silkinc provide a free shuttlebus for employees
Each employee is set up with an ergonomic workstation
Our staff work by daylight which contributes to their wellbeing and eyesight