This holiday season, let Silkinc be your guiding star as you navigate the path of gift-giving. We've carefully curated an array of memorable, balanced and meaningful presents. Whether it's the touch of high quality mulberry silk with personalized embroidery options, our selection of affordable luxury silk products ranging from $39-$399, or our sustainable and elegant gift packaging, we have something to offer every seeker of the perfect gift.
The Silkinc touch: elevating every moment
Giving has been proven to make you feel happier and studies have shown that when we give ourselves treats, we feel happy, indulged and contented, which boosts our self-esteem. It helps to change your mindset, and the difference a small treat can make on the happiness scale is quite amazing.
Silk is often considered as luxury and therefore, is the perfect gift for you and your loved ones. Indulge in a realm of unparalleled smoothness and comfort when you choose Silkinc's innovative silk fabric whether it is our eyemasks, pillowcases or garments. Our mature supply chain is meticulously designed to ensure the highest standards of quality, exceeding customer expectations for stitching quality, design and softness. With Silkinc, you gift more than just clothing; you gift an experience of the balanced lifestyle—a luxurious and silky soft touch against the skin that elevates even the simplest of moments in everyday life.
Silkinc silk set for sleep $139
Introducing our exclusive sleep set made from 100% Yungtai mulberry silk, designed to help you unwind and enhance your sleep quality.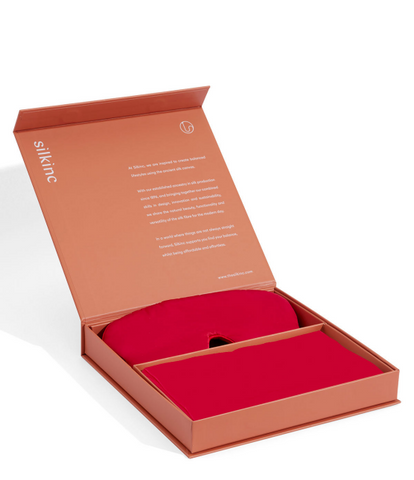 Silkinc zen silk set $299
The silk set is made from 100% mulberry silk. This design uses a slightly heavier fabric weight to give the wearer a sense of grounding and perfect for meditation and lounge wear.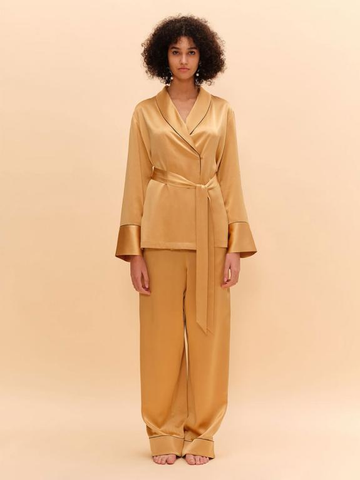 Silkinc's revolution: more than just silk
When your loved ones unwrap their Silkinc gift, they'll discover the beauty of fabric innovation that defies stereotypes and transforms the silk experience into something new and extraordinary. It's the gift of reimagining tradition, the surprise of modern and practical design, and the delight of sharing an ancient culture and art in a form they may have never seen before. With Silkinc, your gift becomes a memorable and surprising experience that reflects your appreciation for tradition and innovation.
Silkinc gentle collared silk suit jacket with beautiful swan goose embroidery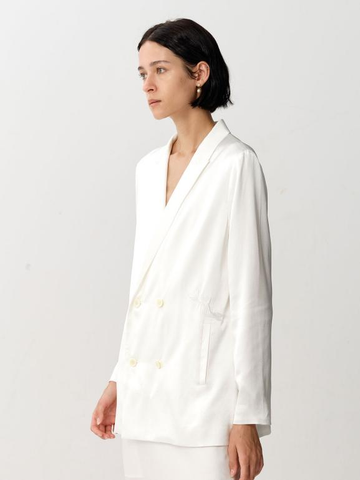 Silkinc super-light silk jacket with our revolutionary fabric innovation to achieve 50+ UPF protection
Affordable luxury silk: a memorable and affordable Christmas gifting choice
We've curated a selection of exquisite presents that are perfect as stocking fillers as well as amazing gifts that truly delight your recipient. If you're seeking gifting ideas that blend elegance with practicality, look no further. Our goal is to make your gift-giving experience both memorable and suitable for a variety of budgets.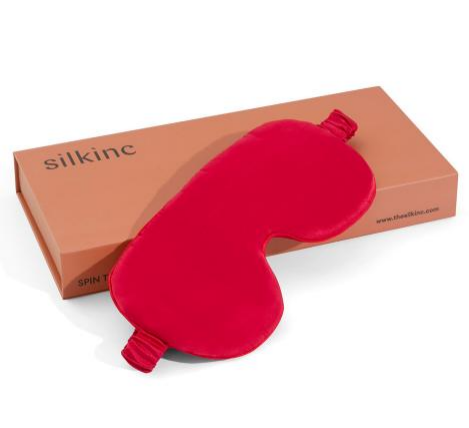 Silkinc Pure Silk Si-mere Scarf $59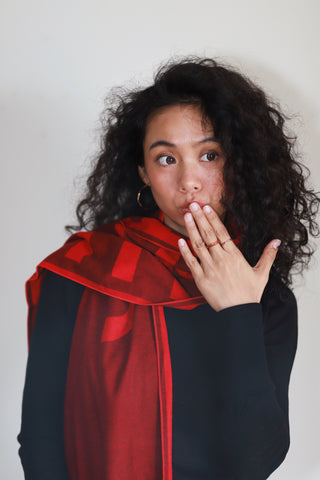 Silkinc White Rabbit Eyemask and Medium Scrunchie Hairband set $89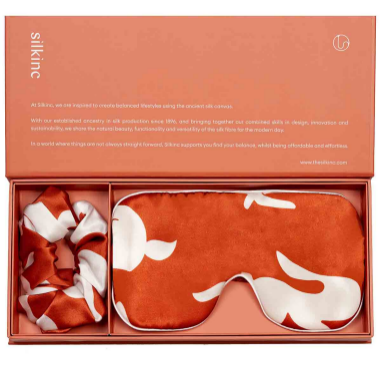 Elegant packaging with a sustainable heart
At Silkinc, our commitment to sustainability goes beyond the creation of our exquisite products. It extends to the very essence of the gifting experience, showcased by our FSC certified and exquisitely designed packaging. We have cut back on unnecessary packaging, focused on what is required to protect the silk in transit. Our gift packaging option does have some additional flair designed to delight the recipient but also be durable and reusable. It embodies the idea that the joy of gifting is not only about the moment of unwrapping but also about creating lasting memories with a conscience.
We take pride in the remarkable quality and luxurious softness our products possess. Give the gift of balance and beauty to you and your loved ones, a feeling they will sense and cherish every time they wear the silk you share.